We are proud to offer extra features!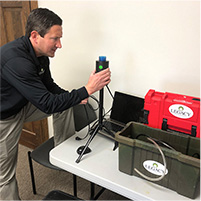 You can trust our team for a quick turnaround, so you can get back to do what you do best – saving you money in the long-run.
Did you know we also offer these services?
Radon Testing • Mold Testing Pest inspections • Sewer Scoping Chimney Scoping
Call today or schedule your inspection online at LegacyInspect.com!
Contact us for a quote and to discuss your Home Inspection needs today at 847-217-5958. We service the Chicago area for home inspections, mold testing and radon testing.