You Can Rest Assured with Our 5-Star Reputation!
We work hard to ensure our customers are satisfied – and our reviews show it!
With every positive review, our team at Legacy is more eager than ever to continue to build strong relationships and always do our part to keep our clients happy.
We know in this day and age, good reviews are vital to a business' success, and we are proud to have a 5-star reputation on both Facebook and Yelp!
Read for yourself some of many the reasons people like you continue to to call Legacy for all their inspection needs! Contact us today to schedule your inspection!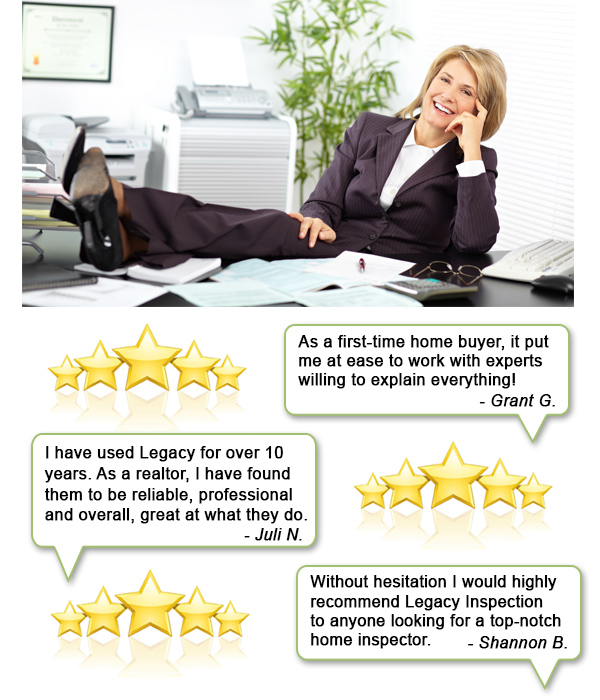 Contact us for a quote and to discuss your Home Inspection needs today at 847-217-5958. We service the Chicago area for home inspections, mold testing and radon testing.