Did you know past water damage is the number one cause for growing toxic molds in your home?
With all the rain, snow and wetness that has come so far this year, mold growth will soon become a big problem for homeowners all over Illinois! Toxic molds hide behind walls and ceilings, and can often be completely invisible to the eye.
Don't let the threat of toxic molds take away the excitement of moving into your new home. Legacy Inspection Group will test your home to ensure the safety of your loved ones.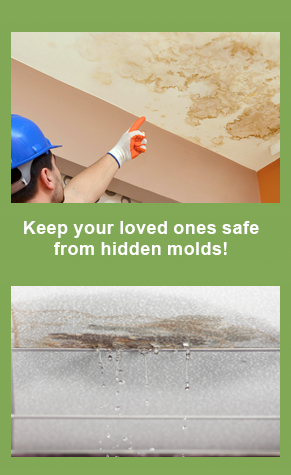 Nothing is worth more than peace of mind after a home inspection. Call today or schedule your inspection online at LegacyInspect.com!
Contact us for a quote and to discuss your Home Inspection needs today at 847-217-5958. We service the Chicago area for home inspections, mold testing and radon testing.